Howzit Everyone!
It's time for a new challenge over at
Forever Dark Challenges
!
As always it's anything goes as long as it is "DARK" whether it be light hearted, creepy cute or down right scary, all are welcome!
Our fabulous sponsor this month is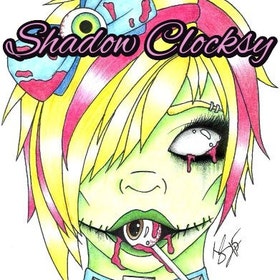 I had fun creating with
Pop culture zombie girl
!
This is another full on digital art piece created in Photoshop CS6 and Paper 53.
I started out by colouring the zombie girl on my iPad using a stylus and an awesome drawing application called Paper 53. I had an absolute blast working on this piece although it took many many hours to complete. Many people think it's faster and easier to create and colour digis in Photoshop but that's an incorrect assumption. It actually takes way longer, images can take many hours and even days to colour before even getting to project assembly. Once I was happy with my zombie I then moved over to Photoshop and completed my project with the addition of the text and background layers.
Challenges entered
Dream in Darkness
A Step in the Dark Facebook Challenge
Happy Stamping!